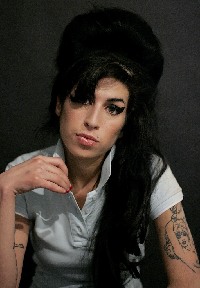 Dying at such a young age is always very sad and tragic. And although, Winehouse's death – which could have been caused by an overdose – was a great shock it unfortunately was not a surprise. Her short life although troubled was full and rich – with her music she reached and touched millions all over the world.
Her vivid lyrics and powerful unique voice will stay the test of time but her true legacy is her troubled soul and addictive self destructive personality. It will be a waste to talk about one without the other – because Amy's story is a reminder to all that drugs and alcohol are lethal weapons, their excessive use and dependency should be treated seriously.
A few years ago Jade Goody, a young woman, whose life was cut short by cervical cancer – Jade's illness and later death have raised much needed awareness of the disease and its silent wickedness, consequently saving many lives young and old. I hope Amy Winehouse's death also serves as a warning and saves many lives from destruction.
May her troubled soul now rest in eternal peace and may her family finds solace and the strength to carry on without her.
ABOUT THE AUTHOR:
Walaa Idris was born in Germany to Sudanese parents studying for their PhDs. When she was four years old she returned to Sudan where she attended a traditional Catholic Missionary Convent. After gaining a BA degree in Psychology, Sociology and Economics from Indiana University, USA, she returned to Sudan and set up a social enterprise to help families in rural communities to improve their education and health. Today, she owns and runs a property consultancy and offers advisory services to small business setups.
http://www.walaaidris.com/about/